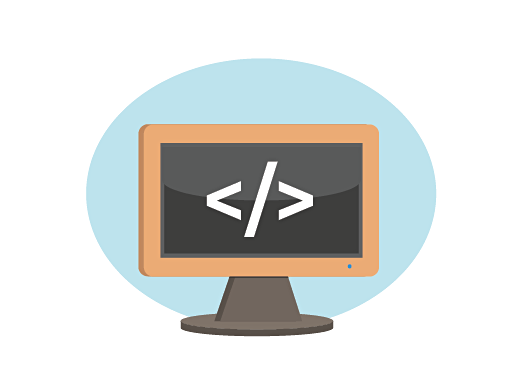 Front End Developer
Do you want to put the "funk" in functionality? Send us your application and join us at our HQ in Malmö!
The stories on how James Brown (you know, the godfather of funk) managed his band are as many as the hits they created. What made James Brown an excellent leader was not only the fact that he, according to himself, held a doctorate in funk, but his ability to not only always know exactly what his band members were playing and how they played it, but also have an idea of what and how they were supposed to play the next part, to make the song absolutely perfect. This to us symbolizes the true essence of teamwork and is the true vision for the Skymill culture. Does this sound like something you could stand behind? Well read on, future Skymillian.
We are all about creating that unique feeling that James and his band did (focusing on the music and the dance, minus all the scandals of course), but within software development, code and programming. When our clients decides to engage Skymill in their projects we want to give them a show to remember. Not that our band isn't great already, but in order to meet our audience's  demands we need to add a new member, with front-end development as their speciallity.
What you will be doing
Playing for Skymill as a Front End Developer basically means that you have to be able to read up on and fully understand the technical requirements presented to you by either the team or our clients. You also need to have the ability to turn these requirements into beautiful implementations, mainly using JavaScript. Just as James Brown used small gestures to communicate with his band, you have to be an equally excellent communicator when walking your team members and your customer through, and support them during, the entire development cycle.  
Most of all you have to let the passion you have for producing quality software shine through in your everyday work. You will be working alongside some of the most brilliant developers on the scene at the moment, so you have to be able to let them shine as brightly as you do.
Desired skills
You don't have to have a doctorate in funk to join us, but you do need to know that the foundation of funk is built on the beat being on the "one" and the "three". No, actually you don't need to know that either, the most important thing is that you have a real interest in new technology and that keeping yourself constantly updated comes natural to you.  But since we are looking for more of a senior profile this time around we think that you can check most, preferably all, of the following boxes:
Some sort of education related to your profession ( computer science-studies, web development education etc.)
Minimum of 5 years hands on experience (studies do not count) from working with a variety of frontend related techniques. For this role it's better to be a generalist. 
A genuine interest in guiding, mentoring and helping junior colleagues.
Excellent communication skills 
When it comes to technology we think that you have experience from most of the following
JavaScript and frameworks such as Vue.js, Angular.js and/or React.js (Node.js is considered as "nice to have")
HTML/CSS
SQL/NoSQL
API (GraphQL, Rest)
Agile Methodologies
UX-design and UI
Our offer to you
Apart from working with one of the fastest growing, most flexible companies in the region, you will get a competitive salary and pension package, as well as 30 days paid vacation. You will be working alongside lots of smart and talented developers, cloud architects and project managers with extensive experience from the industry, each being a master of their own instrument. We  offer an extensive training and educational program to make sure that your competence and your skills are constantly kept at top level, and you will team up with more junior colleagues in our mentor/adept program. 
Outside the office we have recurring "jam-sessions" where having fun is the main objective. We arrange AWs and other nice events to make sure that "playful professionalism" still  is our trademark. We often just hang out at the office for a beer or two after work, keeping the fridge full at all times. So if you wanna give it a shot, send us your application!
Ps. If you are wondering about all the music references, please ask us at the interview.
Or, know someone who would be a perfect fit? Let them know!