Cloud & Operations
·
Skymill
·
Hybrid Remote
Tech Lead Cloud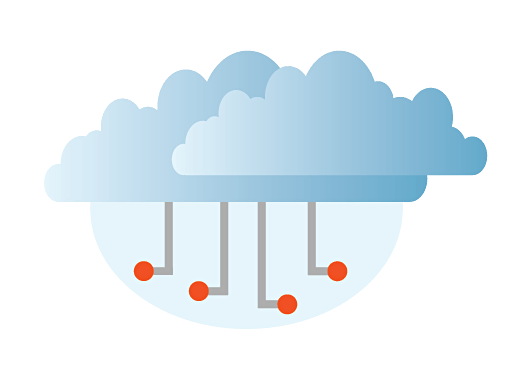 Att sätta ihop ett band kan vara extremt prövande. Fråga Josh Hommes (Queens of the Stone Age) eller Dave Grohl (Foo Fighters, Nirvana). Ofta handlar det inte bara om att hitta rätt talanger, utan det handlar ofta om mer basala funktioner som logistik och husering (och i några mer extrema fall även om att hålla folk vid liv). Ovanpå detta ska du givetvis även kunna skriva låtar, eller i vart fall kunna få andra att skriva låtar som ni kan repa i oändlighet tills det är dags att leverera.

Nu är det så klart inte ett band vi försöker sätta ihop, men mycket av det arbete en Tech Lead Cloud gör, kan liknas vid ovanstående (förutom att hålla folk vid liv). Varje projekt som Skymill kör kan liknas med att sätta ihop ett band, skriva låtar, fixa repan och leverera. Översatt till din värld som Tech Lead Cloud handlar det om att så klart vara med och sätta ihop ditt team av andra cloud engineers, driva cloud-området framåt, jobba tätt tillsammans med våra front- och backendutvecklare i olika projekt och miljöer och att leverera färdiga lösningar till våra kunder.
Vad du kommer jobba med hos oss
Utöver ovan så kommer dina dagar även fyllas med uppgifter som handlar om att migrera stora och små system från on-prem till molnet samt att agera som huvudarkitekt då det handlar om att bygga nya molnbaserade plattformar. Helt enkelt att skapa väl fungerande och vackra lösningar. I rollen som Tech Lead Cloud på Skymill supportar du också ditt team och hjälper dem i deras personliga och professionella utveckling. I många fall kommer du att vara den som ansvarar för den huvudsakliga kundkontakten och leder och fördelar arbetet i de projekt vi kör inom cloud-området. Som Tech Lead förväntas du även hålla ett öga på marknaden och kontinuerligt scanna av nya trender och teknologier. Du är företagets ansikte utåt när det kommer till cloud.
Önskvärd kompetens och meriter
Det är inget måste att du tidigare har jobbat som ledare, men du bör vara nyfiken på just den delen av rollen och allt vad det innebär. Vad som däremot är ett måste är följande:
Minst 5 års dokumenterad hands-on-erfarenhet av Amazon AWS och Google Cloud Platform
Lång erfarenhet som arkitekt i olika infrastrukturprojekt
Erfarenhet av planering och utförande av migrering från on-prem till molnlösningar
Förmåga att ha många bollar i luften och jobba med flera parallella kunder och projekt
Praktisk erfarenhet av DevOps och CI/CD pipelines
Djup kunskap om Docker och container orchestration-verktyg (Kubernetes, ECS, Swarm)
Praktisk erfarenhet av IaC-verktyg som Terraform och CloudFormation
Lång bakgrund inom Linux
Praktisk erfarenhet av scripting (i språk som Bash, Python eller liknande)
En vilja att automatisera allt
Extra bra om du även besitter:
Konsulterfarenhet
Utvecklarbakgrund
Erfarenhet av Serverless-teknologier
Vana av att hålla föredrag och utbildningar inom cloud-området
Högre nivåer av certifiering inom AWS eller GCP
Kunskap och erfarenhet av Microsoft Azure
Vad Skymill kan erbjuda dig
Vi är extremt glada och stolta över alla medlemmar i vårt Skymill-band och är inte blyga för att visa vår uppskattning. Vi ger alla anställda 30 dagars semester, oavsett ålder, och vår pension- och hälsovårdsförsäkring ligger en bra bit över branschstandard. Utöver det så kommer du jobba med massor av smarta och begåvade utvecklare, DevOps och arkitekter med många års erfarenhet. Alla experter på sina respektive instrument. För att utveckla din egna kompetens ytterligare har vi ett mentor/adept program samt ett kompetensutvecklingsprogram där vi avsätter medel varje månad som du själv styr över.
Men ett arbete handlar inte bara om arbete. Det är lika viktigt för oss att vi trivs med varandra och har roligt ihop. Regelbundna AWs och andra tillställningar utlovas (mer detaljer om detta längre fram i processen).
Så om du känner för att ta nästa steg i karriären och utsätta dig för nya utmanande projekt, tveka inte, klicka på ansök!
Department

Cloud & Operations

Locations

Skymill

Remote status

Hybrid Remote
What we offer you!
​Competitive salary based on your competence and merits

We always offer a "flat rate" for the monthly salary, meaning that you get the same salary even if you are between projects and assignments, or if you are in training. Your salary will be a reflection of your experience and your knowledge within your field

Benefits package

Our benefits package includes an extensive pension and insurance program, a generous health and fitness plan and 30 days paid vacation, among other things. We also have four different bonus schemes running, to make sure that the effort you bring in also makes an impact on your pay check

Personal and professional growth

We aim to develop and maintain a variety of skill enhancing programs for our co-workers. We custom design every program, using both internal and external resources, based on what you and Skymill need to take your career to the next level.

Activities

All work and no play makes Jack a dull boy! And we all know how that story ended. We like to bring our team together for non-work-related activities on a regular basis, to show our appreciation and to bring fun into our workplace.

All of the above sounds great, right? But don´t take it from us, meet the rest of the band and get it from the "horse's mouth" at skymill.io/the-band
Cloud & Operations
·
Skymill
·
Hybrid Remote
Tech Lead Cloud
Loading application form
Already working at Skymill?
Let's recruit together and find your next colleague.