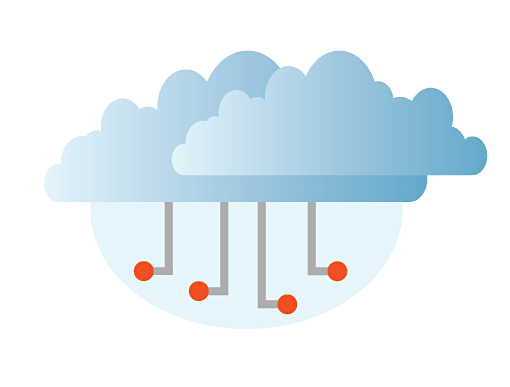 Do you like jazz? Are you currently playing in a jazz band? Well so do we, and neither are we. But we like to think of ourselves as the jazz band of Cloud Architecture. Each member of our band is a true specialist at being part of the team, letting other musicians take their place in the group, listening in on what is being played and how its being played. When the time is right, each member flies solo and you can truly hear and feel the awesomeness of this persons speciality. Right now our band is missing a few players, and we are eager to find them. So if the description above sounds like you, come join the Skymill ensemble.
Skymill is a young, up and coming company active in the fields of management and technology. We are a consultant based company, focused on giving our customers an all out service experience. We do this by taking overall responsibility for both development projects and daily operations. We have extensive experience from working in the IT sector and have helped a great variety of customers with cloud integration. In addition to this we offer our customers senior knowledge within project management and IT management, utilizing our experience both on strategic and operational levels.
What you'll be doing
Playing for Skymill as a Cloud Architect basically means that you have to be able to help our customers migrate their on-premises setups into cloud based ones. You also need to have the ability to act as an architect for new cloud based platforms, using AWS or Google Cloud, creating simple yet beautiful setups. You also have to implement these beautiful solutions hands-on. Your audience will be our customers, so you need the ability to walk them through and support them during the entire cycle. Most of all you have to let the passion you have for quality cloud architecture shine through in your everyday work. Even though that solo of yours is magnificent, your aim and your drive is to let the band finish the gig and receive the standing ovations that the team deserves.
Desired skills
Just as any member of a band, you will need basic knowledge about your instrument (Cloud Architecture), that goes without saying. On top of this we believe that you have a background from other gigs where you have worked on the following things. However, no need to feel that you are less worthy, if you´re not ticking all the boxes.
Hands-on experience with AWS or Google Cloud Platform
Experience with designing high level architectures
Knowledge of networking foundations
Experience planning and executing on plans to migrate existing workloads to the cloud
Experience and/or knowledge about what it takes to work as a consultant
Our offer to you
We love our band and we truly understand that without its members, the band is nothing. So in order to show our appreciation, we will put together a pretty sweet deal for you. Apart from working with one of the fastest growing, most flexible companies in the region, you will get a competitive salary and pension package, as well as 30 days paid vacation. You will be working alongside lots of smart and talented developers and project managers with extensive experience from the industry, each being a master of their own instrument. To our mid level engineers we offer a work based mentorship from one of our more senior consultants, who will actively support you for as long you feel the need for it. For our senior engineers we offer personal and professional development through the same mentorship program.
We realize that jazz isn't all about work, which is why we arrange regular AWs and other exciting team building events. So if you are really up for the challenge of working differently in fun projects for truly interesting clients (we will be more specific later on in the recruitment process, promise), then come jam with us.
Or, know someone who would be a perfect fit? Let them know!