Skymill Denmark
·
Skymill DK
·
Hybrid Remote
Software Engineer - Copenhagen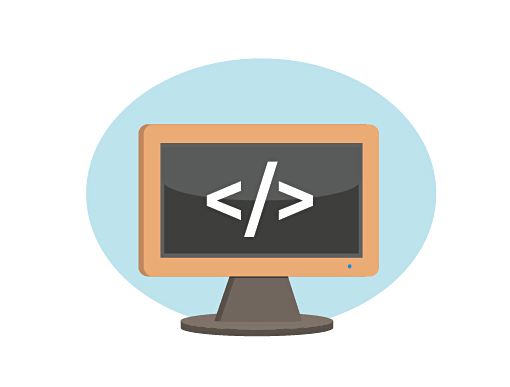 Taking your locally celebrated band "across the pond" has been the story of success for many European bands in the past, Led Zeppelin, The Sounds, The Sex Pistols (oh wait that ended in complete and utter chaos and tragedy). The key factor to success is to have people onboard that have at least some knowledge of the new cultural and juridical environment that you are trying to establish your band in. Although a comparison between Öresund and the Atlantic might seem a bit over the top, the locally celebrated Skymill band has already started to take its first steps on the Danish market, and now we are looking for more talent to join Skymill DK and our team in Copenhagen (and to make sure we don't end up like "the Pistols").
Right now we are not focusing on any specific programming language, technique or platform, we are much more interested in finding the right personality. We assume that you are somewhat of an expert within your field, may that be frontend development, backend development or even fullstack. We are not looking for any super humans, the most important thing is that you know how to play your instrument and that you know and understand how to play with others.

What you will be doing
Playing for the Skymill band as a developer means that you will be working with both inhouse projects and with external clients projects. We expect you to be able to take lead on most of the projects that you are involved in and be able to read up on, fully understand and transform technical requirements into beautiful implementations using whatever tech stack you feel most comfortable with. Equally important is how and when you communicate with the people around you. You have to be an excellent communicator when walking your team and your clients through the entire development cycle, able to support them in whatever way they need. Most of all you have to let the passion you have for producing quality software shine through in your everyday work. You will be working alongside some of the most brilliant developers on the scene at the moment, so you have to be able to let them shine as brightly as you do.
Must have
As mentioned before, we assume that you know your way around at least one programming language, with associated frameworks and database structures
At least 5 years of real hands on experience from working as a developer

Experience from working with software architecture

Experience from handling end to end software development cycles

Experience from working with automated testing

Experience from working with at least one of the bigger cloud service providers

An interest in working in a growing company

An interest in working in the start up sector

Excellent communications skills
Good to have
Experience from working with at least one message broker

Mentoring skills

Experience from working as a consultant

Great taste in music

Sense of humour
Our offer to you
We are extremely happy and proud of all of our members in the Skymill band and we are not afraid to show our appreciation. You get 30 days paid vacation no matter how old you are, and our insurance package is way beyond what is considered industry standard. On top of that you will be working with a bunch of smart and talented developers, software architects, project managers and cloud engineers, all experts at their own instruments. To develop your own skills further we run a mentor/adept program and a competence development program where you get access to courses, litterature, seminars and education every month.
But work should not be all about work. It is equally important to us that we can hang out and have fun together outside working hours. Regular afterworks and other events are promised.
If you feel like taking the next step in your career and to be truly challenged with new and exciting projects, hit the apply button below.
Department

Skymill Denmark

Locations

Skymill DK

Remote status

Hybrid Remote
What we offer you!
​Competitive salary based on your competence and merits

We always offer a "flat rate" for the monthly salary, meaning that you get the same salary even if you are between projects and assignments, or if you are in training. Your salary will be a reflection of your experience and your knowledge within your field

Benefits package

Our benefits package includes an extensive pension and insurance program, a generous health and fitness plan and 30 days paid vacation, among other things. We also have four different bonus schemes running, to make sure that the effort you bring in also makes an impact on your pay check

Personal and professional growth

We aim to develop and maintain a variety of skill enhancing programs for our co-workers. We custom design every program, using both internal and external resources, based on what you and Skymill need to take your career to the next level.

Activities

All work and no play makes Jack a dull boy! And we all know how that story ended. We like to bring our team together for non-work-related activities on a regular basis, to show our appreciation and to bring fun into our workplace.

All of the above sounds great, right? But don´t take it from us, meet the rest of the band and get it from the "horse's mouth" at skymill.io/the-band
Skymill Denmark
·
Skymill DK
·
Hybrid Remote
Software Engineer - Copenhagen
Loading application form
Already working at Skymill?
Let's recruit together and find your next colleague.