Cloud & Operations
·
Skymill
·
Hybrid Remote
Linux/DevOps Engineer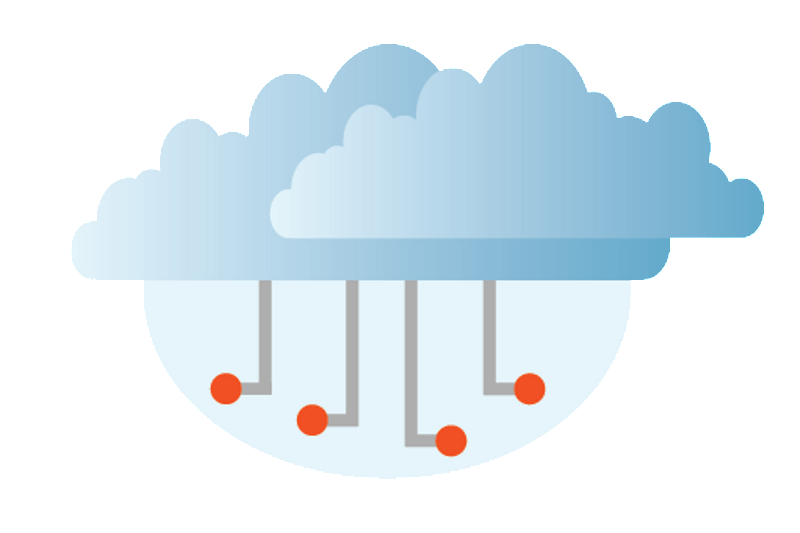 Linux/DevOps engineer
Antal historier om katastrofspelningar och hela turneer som gått helt åt helsike för diverse band genom historien är lika många som Ozzy Osbournes minnesluckor. En vanlig förekommande faktor för dessa debakel är avsaknaden av en tour manager, någon med vett nog att sätta stopp för vansinniga ideér innan de spårar ur helt. Någon med huvudet kvar i verkligheten och som kan skapa rätt förutsättningar för resterande att göra ett bra jobb. Någon som kan utvärdera olika idéer på ett nyktert och verklighetsförankrat sätt. Någon med bra koll på läget helt enkelt
Om vi översätter rollbeskrivningen ovan till IT, utveckling och tech, landar vi, kanske lite långsökt, i rollen som Linux/DevOps Engineer hos Skymill. Nej, du kommer inte behöva stoppa "larger than life"-utvecklare från våghalsiga huvudhopp ner i hotellpoolen, men du kommer behöva agera rådgivande part när det handlar om gångbarheten i, ibland galna, idéer  i de system som du känner till bäst.  Lite som en tour manager kommer du se till att övriga roller, både hos Skymill och ute hos kunder, kan göra ett så bra arbete som möjligt.
Vad du kommer jobba med hos oss
Din roll kommer huvudsakligen innefatta design och implementation Linux-baserade system tillsammans med våra olika kunder. Rollen täcker allt från arkitekturarbete till hands-on implementation till löpande operations. Uppsättning av bygg- och utvecklingsmiljöer är också ett område du kommer arbeta med, där automatisering och Docker-hantering är relevanta delar.
Utöver ovan kommer du även syssla med att sätta upp och underhålla Skymills interna utvecklingsmiljöer och system.
Du jobbar tätt tillsammans med vår Tech Lead Cloud och för dialoger med kunder angående arkitektur och implementering av olika system. Vi vill också att du utvecklas i din roll här hos oss genom att röra dig mer och mer mot att arbeta helt molnbaserat
Önskvärd kompetens och meriter
Minst 5 års arbetsrelaterad erfarnehet av UNIX/Linux
Praktisk erfarenhet av scripting (i språk som Bash, Python eller liknande)
Du ♥ automatisering i alla dess former
Kunskap i verktyg som Ansible, Chef, Puppet, Terraform eller liknande
Praktisk erfarenhet av att bygga och underhålla CI/CD pipelines
Kunskap om Docker och container orchestration-verktyg (Kubernetes, ECS, Swarm, OpenShift)
Grundläggande kunskap om uppsättning och drift av databaser (MySQL, MongoDB, Cassandra)
Uppsättning och konfiguration av webservers (Nginx, Apache)
Goda Git-kunskaper
Operations-vana
Kunskap inom säkerhet i Linux-miljöer
Vassa problemlösaregenskaper
Extra bra om du även besitter:
Konsulterfarenhet
Kunskaper inom cloud (AWS, GCP, OpenStack, Azure)
Erfarenhet av utveckling
Vad Skymill kan erbjuda dig
Vi är extremt glada och stolta över alla medlemmar i vårt Skymill-band och är inte blyga för att visa vår uppskattning. Vi ger alla anställda 30 dagars semester, oavsett ålder, och vår pension- och hälsovårdsförsäkring ligger en bra bit över branschstandard. Utöver det så kommer du jobba med massor av smarta och begåvade utvecklare, DevOps och arkitekter med många års erfarenhet. Alla experter på sina respektive instrument. För att utveckla din egna kompetens ytterligare har vi ett mentor/adept program samt ett kompetensutvecklingsprogram där vi avsätter medel varje månad som du själv styr över.
Men ett arbete handlar inte bara om arbete. Det är lika viktigt för oss att vi trivs med varandra och har roligt ihop. Regelbundna AWs och andra tillställningar utlovas (mer detaljer om detta längre fram i processen).
Så om du känner för att ta nästa steg i karriären och utsätta dig för nya utmanande projekt, tveka inte, klicka på ansök!
Department

Cloud & Operations

Locations

Skymill

Remote status

Hybrid Remote
What we offer you!
​Competitive salary based on your competence and merits

We always offer a "flat rate" for the monthly salary, meaning that you get the same salary even if you are between projects and assignments, or if you are in training. Your salary will be a reflection of your experience and your knowledge within your field

Benefits package

Our benefits package includes an extensive pension and insurance program, a generous health and fitness plan and 30 days paid vacation, among other things. We also have four different bonus schemes running, to make sure that the effort you bring in also makes an impact on your pay check

Personal and professional growth

We aim to develop and maintain a variety of skill enhancing programs for our co-workers. We custom design every program, using both internal and external resources, based on what you and Skymill need to take your career to the next level.

Activities

All work and no play makes Jack a dull boy! And we all know how that story ended. We like to bring our team together for non-work-related activities on a regular basis, to show our appreciation and to bring fun into our workplace.

All of the above sounds great, right? But don´t take it from us, meet the rest of the band and get it from the "horse's mouth" at skymill.io/the-band
Cloud & Operations
·
Skymill
·
Hybrid Remote
Linux/DevOps Engineer
Loading application form
Already working at Skymill?
Let's recruit together and find your next colleague.